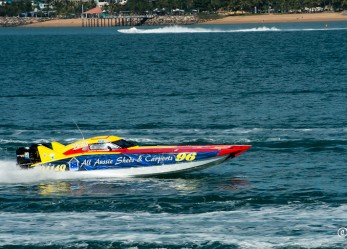 25ft Shifty Cat (400hp class) can race 600hp
$50,000
Mark is willing to talk,
Will separate boat and engines
"It's About Time"
25ft Shifty Cat
2 x 2.5 ltr Carb 200hp outboards
On Trailer ready to race.
Reduced to $50,000 ono Neg
WILLING to Trade and WILLING to talk
Contact: Mark Taylor 0418781211
email: tubby096@hotmail.com
Boat in Townsville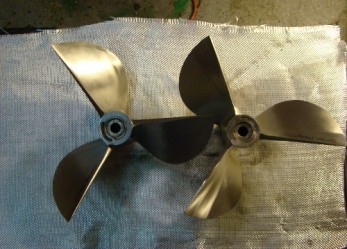 32 x 15 3 Blade Clevers, Pair
BEST OFFER
32-15" 3 blade Merc Racing Cleavers
I have a perfect set of 32 Mercury Racing Clevers,
labbed and maintained by Throttle Up in the USA.
They were specifically commissioned to break the Kilo record and ran 118 mph on my AMT 30 (Doug Wright) with 280s setting a new class record.
Probably to big to race with but they would be a great set of props for a go-fast social boat.
Like new, they came with the boat and we never used them.
Best offer.
Mat Humphrey
0405134091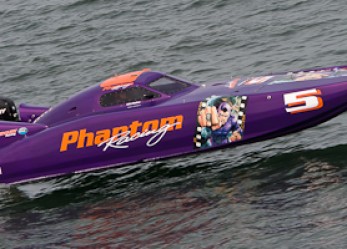 26ft Shifty Cat, Supercat Outboard
$95,000 Neg
Phantom, for sale NOW
This Boat is For Sale turn key, nothing to do but go racing
2 x mercury 300xs engines
Fully infused vacuum bag lay up
26ft Shifty Cat
Class, Supercat outboard, Australia
On Trailer
Nothing to do to the boat,
$95,000 Neg to serious buyer
Contact Mick Walker 0428 636885 or
Paul Gibbs 0414371122